Delivery
Maximum order quantity
The tendency is for customers to order more and more and multiple sizes of several articles, while the intention is not to like this very much. So a lot comes back and we have lost many articles for several weeks. This is of course undesirable. Other customers will then not be able to order these items.
The risks of sending and loss also lie with the sending entrepreneur. Unfortunately, it is becoming increasingly common for packages to get lost. It can also not be insured above € 500, =
That is why we have decided to maximize the order amount at €600.
If you still want to buy a whole amount of clothing, come to the Showroom where you can try everything on.
Postage costs

Shipping costs...... it remains a subject of discussion. We pass on part of the shipping costs to the customer. We cannot take full responsibility for this because it eats up too much of the margin. And we really need a little margin to be able to exist and to be able to continue to produce or sell products specially made for tall women to our customers.
We choose not to pass this on in the prices in order to remain transparent with regard to these costs. If we were to pass this on in the sales price, a customer who orders multiple items would therefore pay more than a customer who orders 1 item. And we don't think that's right.
Do you want to save on shipping costs? Then pay a visit to our
showroom
!
If your order does not fit through the letterbox, you can choose how you want your package delivered.
Below is a table with shipping costs.
If your order is >€125, the shipping is free. If you return less than €125,=, the shipping costs will still be deducted from the credit note and refund.

Country

Letterbox package

< 2 kilograms

DHL

Home address

DHL

Parcel shop

Homerr

Collection point Small

Homerr

Collection point Medium

PostNL

The Netherlands
2.95
4.95
4.50
3.00
3.50
-
Belgium
-
8.50
-

-

-

-
Luxembourg
-
11.95
-

-

-

-
Germany
-
10.95
-

-

-

-
France
-
-
-

-

-

15.95
Spain
-
-
-

-

-

19.95
Portugal
-
-
-

-

-

19.95
United Kingdom
-
-
-

-

-

32.95
Ireland
-
-
-

-

-

20.95
Denmark
-
-
-

-

-

19.95
Norway
-
46.95
-

-

-

-
Sweden
-
-
-

-

-

20.95
Finland
-
-
-

-

-

20.95
Italy
-
-
-

-

-

16.95
Greece
-
27.95
-

-

-

-
Hungary
-
14.95
-

-

-

-
Bulgaria
-
-
-

-

-

24.95
Austria
-
15.95
-

-

-

-
Poland
-
12.95
-

-

-

-
Switzerland
-
33.95
-

-

-

-
Croatia
-
35.95
-

-

-

-
Czech Republic
-
15.95
-

-

-

-
Slovakia
-
15.95
-

-

-

-
Other Europe
-
-
-

-

-

-
Delivery times


If you have ordered and paid via Ideal, you can assume that the order will be processed within a number of working days. This depends on the order time and day. If you ordered after 12:00 on Friday, this means that your order will be processed on the next working day, Monday.
The lead time is on average 1-3 business days until it is handed over to the carrier.
Delivery mode

Delivery is only possible to a home address, not a business address. If you are not at home, choose parcel shop delivery.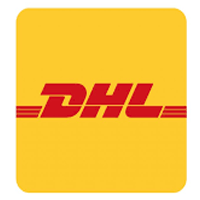 Letterbox parcel (trackable)
When an order fits through the letterbox, this is the only shipping option that is offered. You don't have to stay home.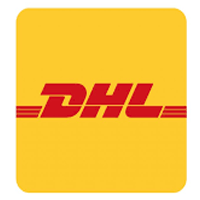 Delivery personally to the door (with track & trace code).
DHL delivers your package to your home. If it happens that the parcel deliverer does not find anyone at home, the parcel will be delivered to the local Parcelshop.
He will leave a written notice for you.

DHL Parcelshop (with track & trace code)
Pick up your package at a DHL parcel shop of your choice. Parcel shops are often only open during the day.
! You can select the parcel point after paying for your order!
The track & trace information is visible from about 8 hours after shipment.


Homerr is a logistics company that aims to make parcel delivery social and more sustainable. By using existing routes and the empty spaces in vans, unnecessary kilometers are limited as much as possible. They drive past the Homerr points a few times a week to pick up and deliver packages, not 24/7 to be more sustainable.
That is why the delivery of your package to a Homerr point takes longer, namely between 3-7 working days. On the other hand, it is more durable but also cheaper. The collection points are also often open in the evening so that you can collect your package after work.


Homerr Collection point (with track & trace code)
Collection of your package at a Homerr collection point of your choice. Based on the weight of your order, Small or Medium will be shown in the shipping option.
! You can select the parcel point after paying for your order!
The track & trace information is visible from about 8 hours after shipment.
The carrier chosen by the customer must provide a service, namely delivery of a package and that carrier is paid for this. The moment the carrier has scanned the package (ie received it from LongLady), a track and trace email is sent to the customer. From that moment on, LongLady is not liable for the loss or incorrect delivery of the package.